tenuta arangio / holiday farm in vendicari
Located in the green countryside at the foot of the Iblean mountains, on the south-eastern tip of Sicily, near Capo Passero and Isola delle Correnti, bordering the famous nature reserve of Vendicari, this property belongs to the Arangio family since 1890. The Agriturismo is the result of a restoration of the old family mansion (it still retains the typical architectural structure of the Iblean "baglio") and of the rooms for the transformation (palmento) and storage (storeroom and tanks) of the agricultural produce: wine, oil, wheat. The estate has an extension of about 10 hectares, cultivated with olive trees and crops, as well as a small intensive horticulture in a few greenhouses. Starting from the 60s, with the end of agricultural sharecropping, the farm has become the summer residence of the Arangio family. The building is made with typical local materials (tuff blocks, stones from Modica and Noto and great use of wood) though maintaining some of the original structural elements. Only the interior has in part been amended in order to adapt the structure to new aims and to allow full accessibility for disabled guests. Two large bathrooms have been designed specifically for that purpose. The present structure boasts a large living room, a wine bar (located in the ancient palmento) with a well stocked cellar, a tasting area and one dedicated to the sale of products from the farm's own produce, a large restaurant and a great, well equipped kitchen. The garden and the court are surrounded by stone walls built following the ancient construction techniques (carved stone and adjusted on the spot, by hand, no mortar has been used). All around, the perimeter (also made up of dry stone walls) is enriched with flower beds of many endemic species of south-eastern Sicily. The restaurant gives on to the patio and swimming pool (16 x 9 mt) immersed in the greenery and surrounded by olive trees and palms. The edge is protected by a wall 3 meters high, warranty of absolute privacy for our guest. A great parking is available as well, monitored and lightened at night.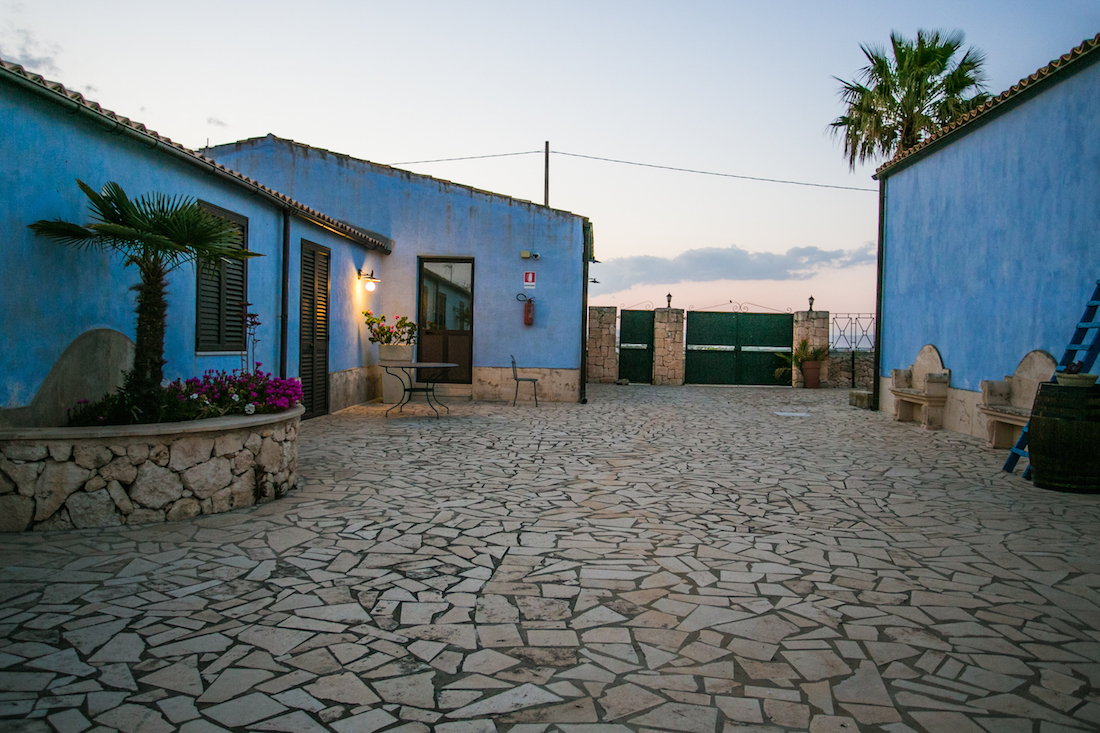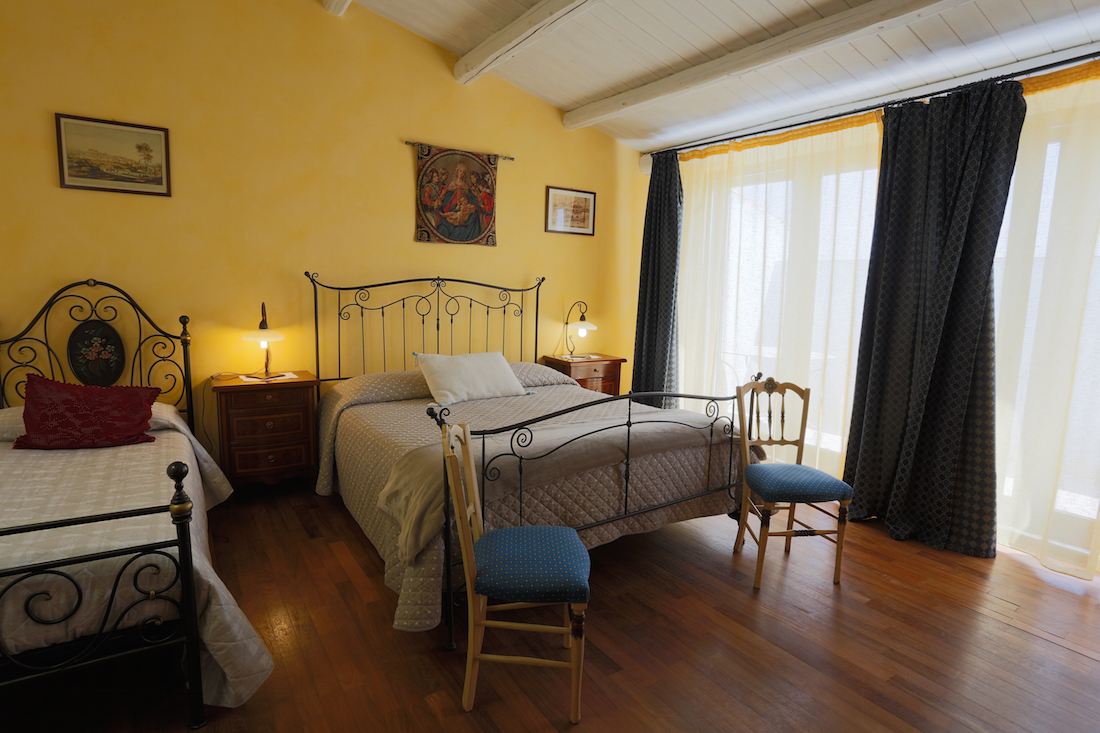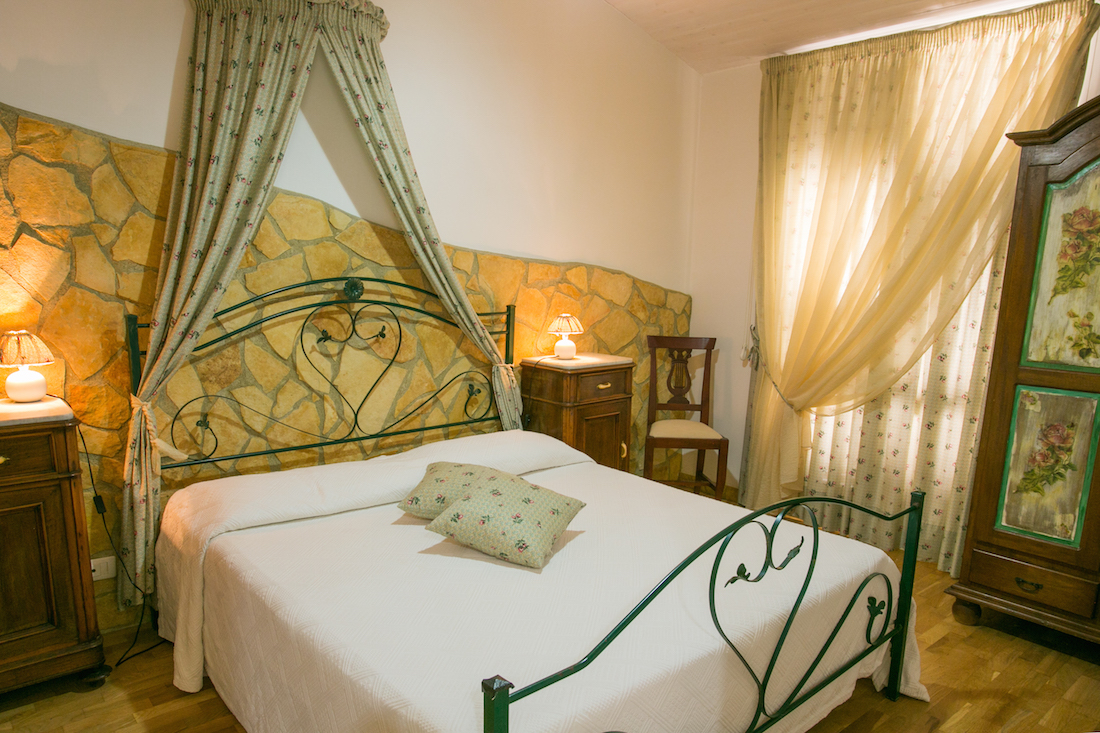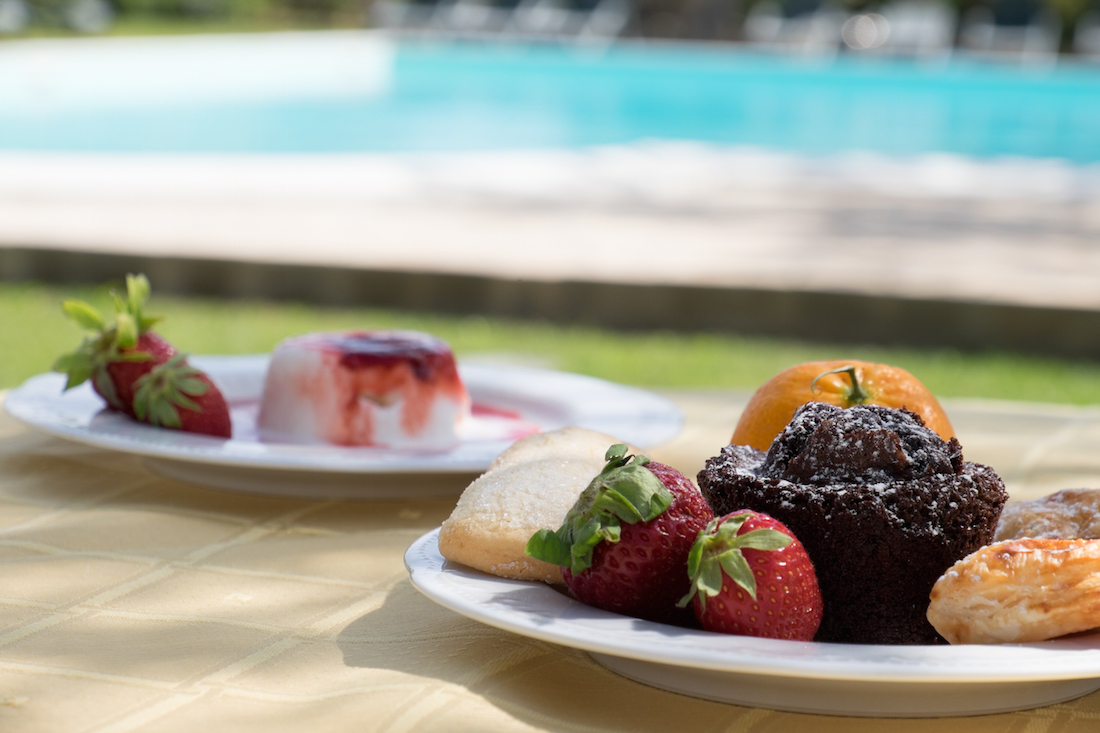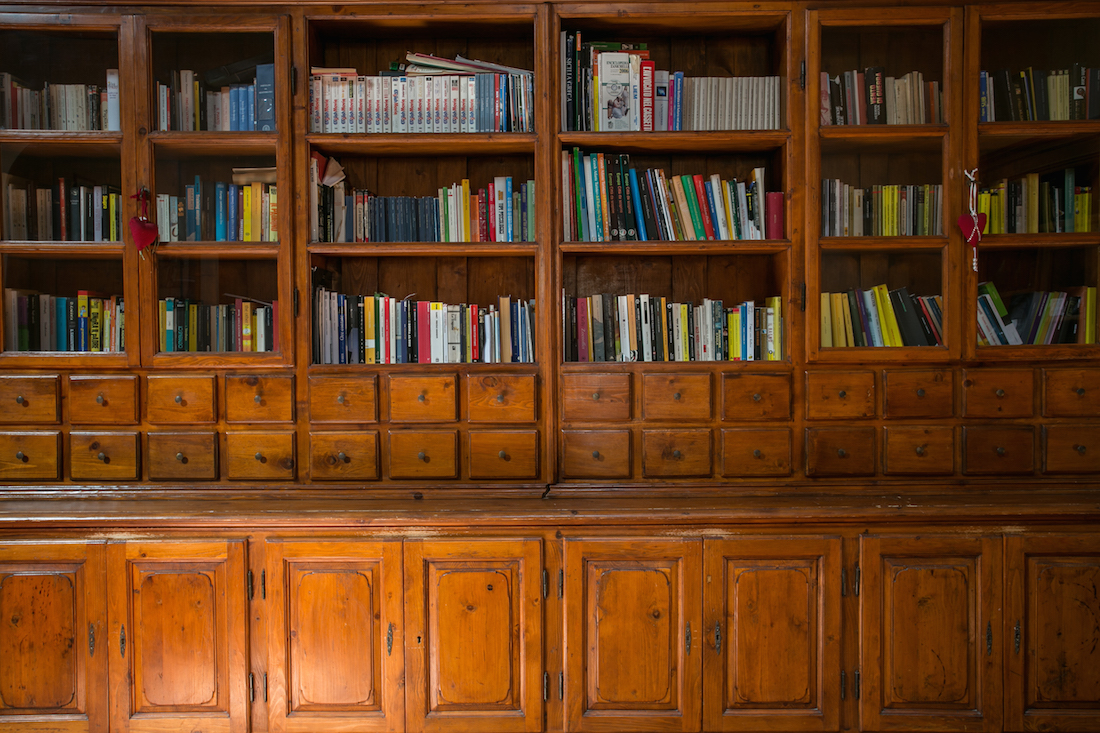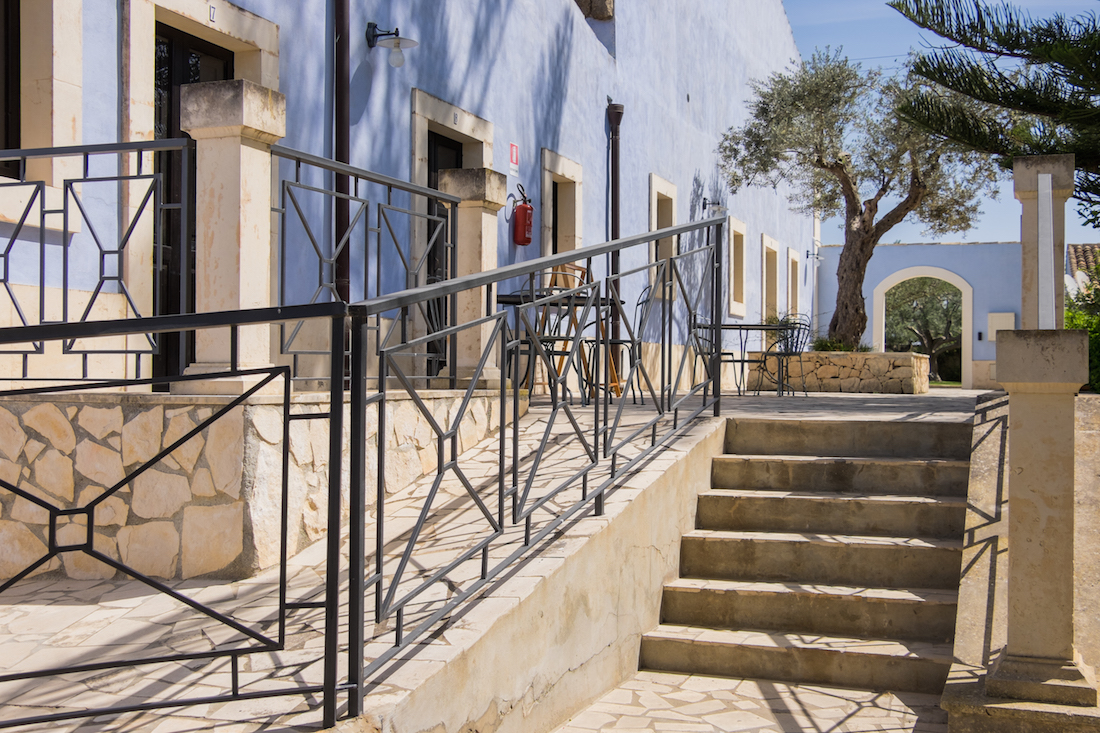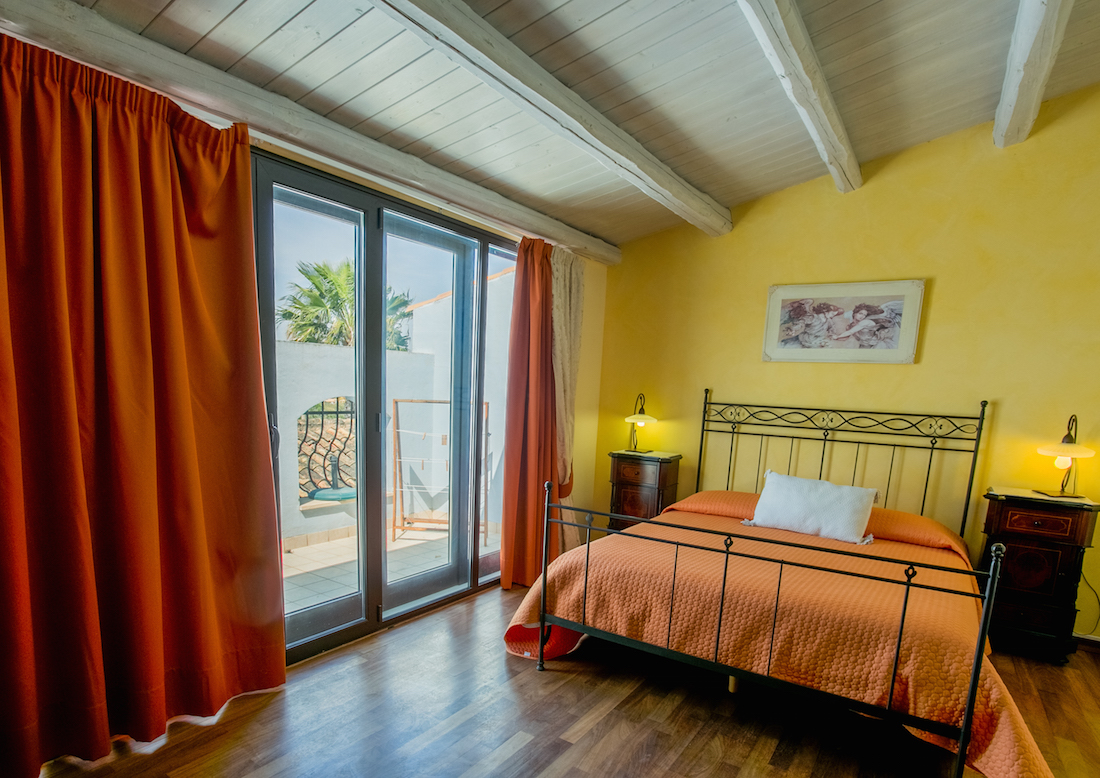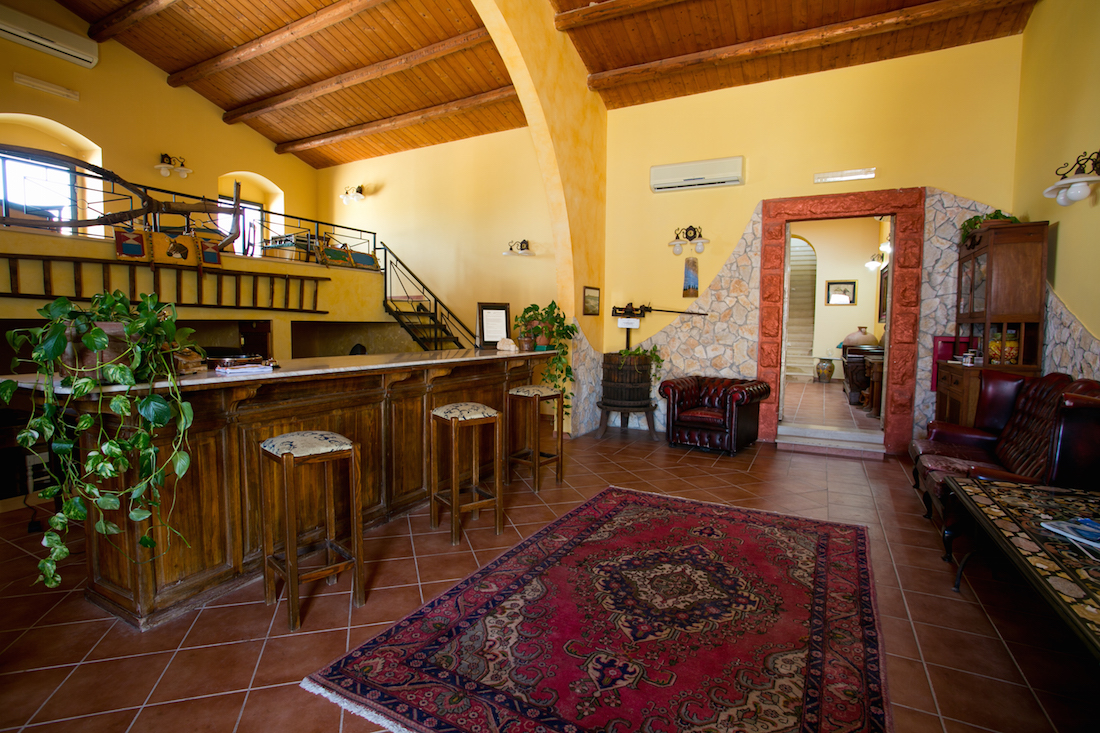 OUR SWIMMING POOL
Our guests will surely appreciate our large swimming pool (16 x 9 meters) surrounded by greenery, palm trees and olive trees.The outer wall, 3 meters high, offers all the privacy, confidentiality and peace of mind you will need to enjoy your stay.
GALLERY
ROOMS
CHECK AVAIBILITY